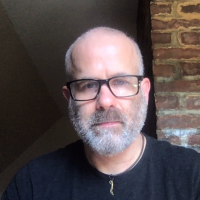 Steven Greenstein is an Associate Professor in the Department of Mathematics at Montclair State University. He enjoys thinking about mathematical things… and how people think about mathematical things. Through his work, he aims to democratize access to authentic mathematical activity that honors the diversity of learners' mathematical thinking, that is both nurturing of – and nurtured by – intellectual agency, and that is guided by self-directed inquiry, mathematical play, and the having of wonderful ideas.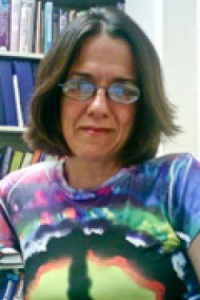 Eileen Fernández teaches mathematics and mathematics education to undergraduates and prospective and practicing teachers. Her publications (some co-authored with students and teachers) focus on classroom description and appear in research and practitioner journals and books. She also works in transforming courses from live to online and hybrid settings, and how to uphold teaching and learning principles in this process.
Graduate Research Assistants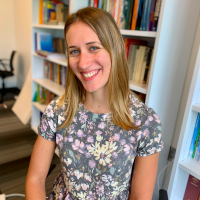 Jessica Davidson is is an Assistant Professor of Mathematics and Quantitative Reasoning at the New School in New York City as of this fall, and is a recent graduate of the master's program in Mathematics Education at Montclair State University. It was during her first year at MSU that she became a research assistant on the TMML project, bringing research experience from leading market & brand studies at Internet media companies such as BuzzFeed and Yahoo prior to graduate school. Her focus of inquiry has since evolved to discovering and making things that matter through mathematics, including how to teach mathematics for social justice. Jessica holds her BA in Mathematics from Northeastern University in Boston.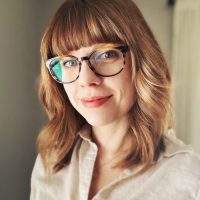 Erin Pomponio is pursuing her PhD in mathematics education at Montclair State University. She joined the Maker Project as a research assistant in May of 2019 while getting her MAT, and  will be a middle school special education mathematics teacher this fall. Her background in music, fine art, veterinary medicine, and education provides her with a unique and cross-disciplinary perspective that informs her studies. Erin aspires to work toward creating an accessible and embodied model of teaching that allows learners to experience a love and wonder of mathematics within the intersections of critical thought, collaboration, and novel approaches to creativity.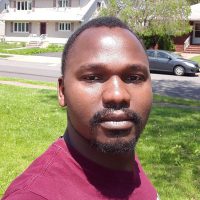 Denish Akuom is a full-time doctoral student and doctoral research assistant on The Maker Project. He earned his Bachelor's degree from Karatina University in Kenya and a Master's degree in Mathematics Education from Rutgers University. His research interests focus on preservice teachers' mathematical reasoning, justification and language development during Making, and how these may impact teachers' questioning in their teaching.
Outside of his studies, Denish loves playing and watching soccer and volleyball games.
Participating International Scholar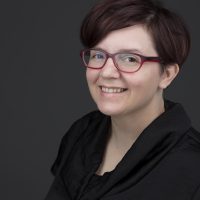 Doris Jeannotte has been a Professor at l'Université du Québec à Montréal since 2012. From 2020-2021, she was an invited researcher at Montclair State University. Her main research interests are the teaching and learning of mathematical reasoning in a broad sense. Specifically, she is working with elementary teachers on two projects: 1) Developing ways to use manipulatives to enhance mathematical reasoning; 2) Developing an understanding of what mathematical reasoning is in elementary classrooms. She is also interested in the development of algebraic thinking at the elementary level.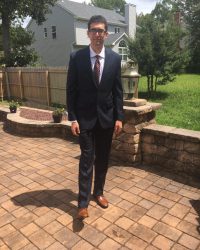 Jason Klee is a former graduate student at Montclair State University. Jason has experience with web design and object oriented programming. He had previously worked in risk management and brings forth this analytical perspective onto the project.  Additionally, he has work experience as a graduate assistant, assisting in courses such as algebra, statistics, and others offered at Montclair State University. He currently works on the website and other aspects of the project, including research based analysis and writing. The making experience has allowed him to see math in a more creative way, while also getting him more exposure with 3D design software / printing. In his free time, he enjoys working out, programming software, and working with other individuals to learn critical thinking skills needed to prosper in our 21st century learning environment.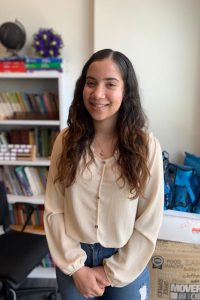 Crismely Marte is pursuing her Associates Degree in Network Administration at Passaic County Community College. Moving to the U.S. from the Dominican Republic at the age of 12 made her realize early that she could easily adapt to new environments. Being in a position of having to learn a new language portrays her as an adaptable and hard-working individual. Even before she knew much English, during her middle school years, she had no fears giving a speech to the entire school (for when she ran for student council vice president). Also, when she graduated from 8th grade, she was honored to be designated as the second highest ranked student in my entire class in terms of grades. Education has always been important to her. Crismely is often illustrated as a pleasant and lovely person. She is a quick learner and a good listener. She is a team worker who is respectful to others and eager to help. Lastly, although she may come across to you as shy and quiet, the truth is, she is actually pretty outgoing and full of joy and happiness.
This work is supported by the Digital Design Lab in the College of Science and Mathematics at Montclair State University and our friends in the MIX Lab, which is co-directed by Iain Kerr, Associate Professor of Innovation Design, and Jason Frasca, entrepreneurship instructor. Joshua Miller, a former Lab Tech in the MIX Lab, provided us with 3D design and printing support.